No More Printer Rebates from Apple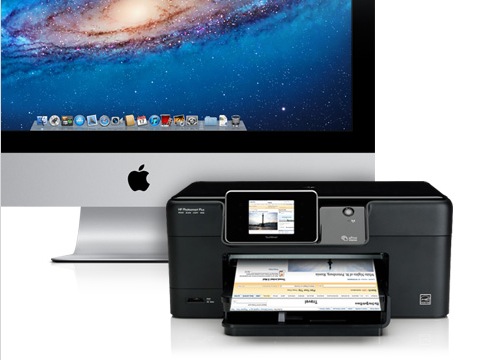 Apple has long offered a $100 rebate on select printers. It's something I've counseled many Mac buyers to take advantage of. You could get a moderate quality inkjet printer with a flatbed scanner built-into it for free with that rebate. If you didn't need the printer you could usually sell it, netting maybe $50.
As of today that rebate is no more.
I'm not entirely surprised that the rebate has ended. In recent months the number of printers the rebate was offered on had dwindled to just a few models and one manufacturer (I haven't looked very recently and it's over now, so I could be wrong about this).
I've always assumed it wasn't Apple footing the bill for the rebate and that the printer manufacturers were. From the manufacturers' perspective, the printer exists simply as a vehicle to get you to buy ink from them. The only benefit I imagine for Apple would be to be more competitive with PC's that offered similar deals (and their deals were clearly from the manufacturers).
Whomever paid the bill, the rebates were processed by Apple and they brought to the process their characteristic ease. Whereas other rebates required you to mail in precisely filled in forms with just the right set of labels and invoices and you would cross your fingers that in a few months time you might get a check which might be for the right amount and made out to the right name, Apple made it simple: go to their web site, enter some order information and in about a week you would get a check.
I'm surprised by this because I had wondered if at some point the deal might be expanded to include iPads. Given Apple's half-assed iPad printing initiative with AirPrint, I'm not entirely surprised that it wasn't. I would love to know who decided to punt on the offer… Apple or the printer manufacturers.
With this deal gone, there's one less option for saving on an Apple purchase. One remaining way I can recommend is to go through a cash-back site.
Extrabux will get you back 1.5% on most Apple purchases.
Ebates will get you back 1% on most Apple purchases.
Note that both of those links get me a kickback and may get you one too, depending on the current terms of the offer at the time you sign up. I've used both these sites for some time and am happy with them both.
You may also want to check out Apple's refurbished products… I've often bought refurbs. They come with a full warranty and are guaranteed to be indistinguishable from non-refurbs. I've never had a bad experience with a refurbished Apple product.